The secret (or maybe not so secret) is out… a group of businesses – including Wynnum Central traders and other local businesses – is launching a new business association to fill the gap left by the imminent closure of the Wynnum Chamber (CCIQ Brisbane Bayside).
Called simply 'Wynnum Business', membership of the new organisation is open to businesses in Wynnum and surrounding suburbs.
Central to the mission of the new association is the continued revitalisation of the Wynnum Central business and shopping precinct, and the new organisation works closely with the existing WynnumCentral project.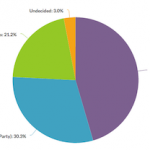 Two thirds of local businesses polled in a survey run by WynnumCentral earlier in the year said that a local business association was 'a vital part of the local community'. Those businesses polled also said that any new business association would need to help support projects and events in the local community, and provide networking opportunities with other local business owners.
In addition to these two objectives, the new association is providing a number of other benefits to members, including promotional opportunities to the local community (via WynnumCentral), and business education via monthly events and in conjunction with the federally funded Small Business Advisory Service. The new association also plans to be a voice of local business to government and will survey members regularly on local business matters. There is no annual membership fee, instead membership is $25 per month via direct debit, which can be cancelled at any time.
The new association launches officially this month (October) and any local business interested in joining can get further details by emailing wynnumbusiness@wynnumbusiness.org or calling 07 3040 1972.